Flanders, Where Moustaches Grow
From the desk of Elaib Harvey on Tue, 2005-07-19 19:54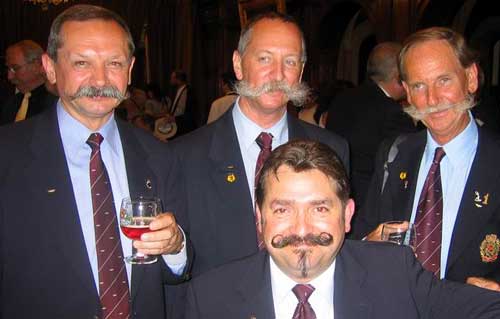 What is it with those moustaches? For a foreigner in Flanders one thing that one quickly notices is the enormous variety of facial furniture still worn by the inhabitants. However though the preponderance is marked, it is even more marked in certain occupations. The police, the fire brigade and dustmen are keen
Snorr
carriers. Indeed a fine handlebar grins from the side of every Brussels dump truck.
When I considered these throwbacks to a simpler and more varied age it seemed that they all seem to exist within a rather old fashioned, conservative, service driven culture. Some research later and I discover that not only does Antwerp have plenty of men with fine plumes, but even has a snorr club to match (clubhouse the "De Konincklijke Snor" at 33 Adriaan Brouwerstraat, BBQ on the 7th August).
Worse, or better is a rash of snorrclubs across Flanders.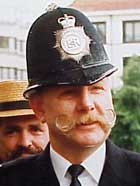 Their
photo albums
show great collections of absurdly hirsute men normally wearing boaters. As of yet I have not discovered any example of a Walloon organisation. Clicking through the links and I discovered an
international
unterland
of secret yet jovial
fellows
, butchers and retired airmen, all dedicated to the pursuit of extra inches on their snorrs. In the UK the only professional body of men to continue in this way is the fine collection of Royal Marine non commissioned officers, so imagine my delight when the only Brit, before this year to win the European Moustache award was one Kevin Barrell, an officer of the Metropolitan Police and former Royal Marine (1990).
So what is it, a love of liberty and the right to be absurd? Or maybe the police force in India were right, when this year they announced a pay rise for officers with luxuriant growth, as it "adds gravitas" to the officer. So if you notice one of these fine fellow, give him a nod or a wave, you can be sure that he will be a decent chap, independent of mind, and public of spirit.