Living Free: Not an Option in Europe?
From the desk of Luc Van Braekel on Mon, 2007-06-18 21:29
The fourth "Die Hard" movie starring Bruce Willis is to be released in the U.S. next week, and one week later in Europe. We managed to collect the movie posters as they will be shown in the U.S. (left) and in Europe (right). Spot the differences.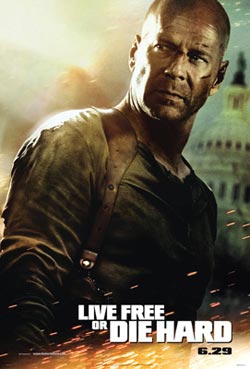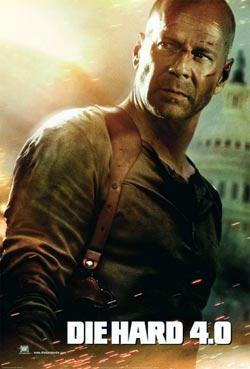 Yes indeed, two different titles for the same movie! I guess the "live free" part of the title was considered to be too sensitive outside of North America? I know that "Live free or die" is the state motto of New Hampshire, but that is hardly an excuse. A second difference is that The Statue of Freedom in the background on top of the U.S. Capitol is a lot closer to Willis' ear in the international version. Because the voice of freedom is much more faint? (Hat tip: JamesH)