Jihad By Vuvuzela
From the desk of Luc Van Braekel on Sat, 2010-10-23 19:08
Muslim youth have discovered a new weapon to counter the dissemination of unwanted ideas: the vuvuzela. Pro-Palestinian activists used the African noise horn to try to silence a Jewish professor in Brussels.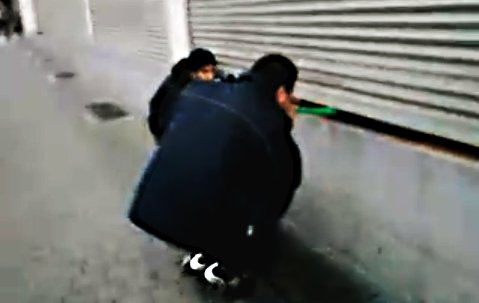 It happened last Thursday in Molenbeek, a predominantly Muslim borough of the Brussels capital region. Mouedden Mohsin, a Belgian-Moroccan publicist and radio presenter, had organized a series of intercultural sessions to improve the understanding between the Jewish and muslim communities in Brussels. Speaker of the evening, for an audience of immigrant youngsters, was professor Joël Kotek, an expert in anti-Semitism and the Holocaust.
As a precaution, the blinds of the community center where the session was to be held were lowered. Still, a handful of youth tried to silence the speech of professor Kotek with a vuvuzela and a siren, while knocking on the blinds and screaming slogans like "jihad, hamas, hezbollah" and "Kotek murderer". Leading the group of activists was Nordine Saidi, an outspoken fan of French anti-Semitic comedian Dieudonné M'Bala M'Bala. In last year's regional elections, Saïdi was head of the list "Egalité", promoting a city partnership of Brussels with Gaza. So proud were the demonstrators of their actions, that they posted a video report on Youtube:
At the end of the event, the organizers had to call in the police to protect professor Kotek as he left the community center, where the initial group of five had grown to some thirty demonstrators.
In a newsletter, professor Kotek aired his disappointment:

"I was shocked by the hate of the demonstrators. The least one can say is that the climate in Belgium is not favorable for this type of encounter. It's a time of black and white, of manicheism, not of dialogue."