Europe's REACH: Costly for the World; Suicidal for Europe
From the desk of Chresten Anderson on Wed, 2005-11-09 21:48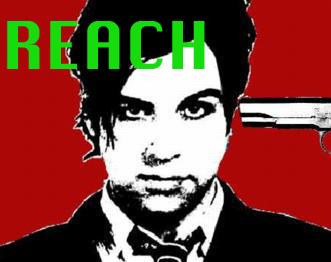 The European Union is proposing to introduce a major new system for testing a large range of chemicals and substances for their effects on the environment and human health in the form of the new Registration, Evaluation and Authorisation of Chemicals (REACH) Regulation. As a Regulation, REACH will be directly applicable in all Member States once it comes into force.
"REACH will cost Europe billions of dollars and not have any benefit whatsoever," says Angela Logomasini, Director of Risk and Environmental Policy at the Competitive Enterprise Institute, and author of a new study [pdf] by the Hayek Institute in Brussels.
REACH requires companies to register more than 30,000 chemicals, the vast majority of which are already on the market. Some chemicals would also have to undergo an evaluation process before they could be sold in any member country of the European Union.
EU directives not only affect the 25 EU member nations. These regulations also become trade barriers and impact thousands of businesses around the globe that are directly or indirectly linked to the EU's substantial share in the world market. In addition, passage of regulations in the EU builds constituencies for them to be introduced as global standards through intergovernmental organizations. This idea is bolstered by those who think that global standards will level the playing field or make compliance schemes uniform and efficient.
Unfortunately those supporting global standards always tend to favour more regulation to less. Once an idea has been introduced in one country they would have it automatically be introduced in others, whether or not it is actually a good idea. This rationale is often used to edge out competition and promote protectionist policy.
According to the new study the benefits of the proposal are likely to be small, given that it attempts to reduce the effects of trace levels of chemicals, which have produced little documented adverse effects on public health.
The proposed EU chemicals policy employs the precautionary principle and requires companies to prove that their products are safe before their introduction into commerce. This flips the burden of proof upside down compared to today, where government officials bear the burden of proof and must prove a product unsafe before removing it from the market. Under REACH firms will have to conduct extensive tests to demonstrate product safety. But this demand is ridiculous since it is impossible to prove a negative. Manufacturers will never be able to prove that a product is 100 percent safe. The result is that REACH is likely to produce arbitrary bans of many relatively safe substances and discourage innovation to the disadvantage of European Consumers who could have benefited from the use of many of these products in their everyday lives.