"Islamophobia" - A Crime Against Humanity
From the desk of Tiberge on Wed, 2011-08-10 00:47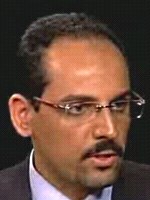 You may be interested in an article that appears at the Arab website Asharq Alawsat, by Ibrahim Kalin, senior adviser to Turkish premier Recep Tayyib Erdogan. Kalin warns the West about the dangers of "Islamophobia" and proposes that it be designated a crime against humanity.
This was bound to happen. The massacre in Norway has been a boon to Arab and pro-Muslim activists. And the Gayssot Law, in France, that criminalizes holocaust denial, racist speech and discriminatory actions, will soon be invoked again in defense of Muslims. Thus, anyone critical of Islam or of immigration could be guilty of a crime against humanity.
He uses perfectly logical reasoning. But logic and truth are two different things:
Some commentators are trying to present Breivik as an isolated case of one person's insanity. But this is totally false. Breivik is a result of something larger and more dangerous than one deranged person's bloody act. The Islamophobic network from which Breivik derived his ideas and action extend from the US Islamophobes such as Robert Spencer, Bat Ye'or and their colleagues to racist European political groups. This network of individuals and underground groups should now be exposed and investigated. Their potential danger should be clear to everyone now. It cannot be seen as one sad isolated incident.
The case of Fjordman, I fear, is only the beginning.