Jesus Christ Sacks Minister over Muhammad
From the desk of Paul Belien on Sat, 2006-02-18 20:36
Italian Prime Minister Silvio Berlusconi is quoted in this week's The Economist as saying: "I am the Jesus Christ of politics. I'm a patient victim. I endure everything. I sacrifice myself for everyone."
Many Italian politicians behave theatrically – and often irresponsibly. Mr Berlusconi is one of them, and so is Roberto Calderoli, the Italian minister of Institutional Reforms. Today, the Italian "Jesus Christ" – forced Mr Calderoli – one of his 'apostles' – to resign because on Italian state television last Wednesday the latter had provocatively shown that he was wearing a T-shirt with one of the Danish Muhammad cartoons beneath his shirt.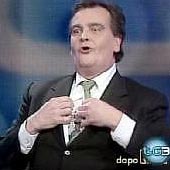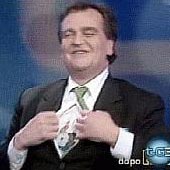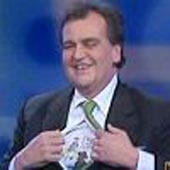 Though of course everyone is entitled to wear whatever he likes, it is foolish for a government minister to behave like this under the circumstances. Nevertheless, every country is allowed its fools. That, however, is not the way Muslim fanatics in Libya felt. Yesterday over 1,000 of them attacked the Italian consulate in Benghazi and set it ablaze. When the Libyan police fired at the arsonists eleven of them died. As a result of the violence the Libyan Interior Minister, responsible for the police action, was suspended. He was arrested today. To calm the Libyans Italy's "Christ" "sacrified" Mr Calderoli, a member of the regionalist Lega Nord, a party which belongs to Mr Berlusconi's Casa della Libertà (House of Liberty).
Though the Calderoli incident might be viewed as an Italian opera buffa, Muslim fanatics have other reasons to be cross with Italy. Last Sunday the Italian television broadcast exclusive video footage of a meeting of radical Muslim Jihadists in the Italian town of Modena in 2000. One of the speakers at the meeting was Ahmed Rahman Abu Laban, the Copenhagen imam who instigated the worldwide Muslim protests against the Muhammad cartoons.
Also present at the meeting [in Modena in 2000] was Mohammed al-Fizazi, who was heard on the video saying "The unbelievers are enemies. Between us and the unbelievers there is hatred. The enmity and hatred will reign between us and them forever, until they believe in Allah alone. […] Islam flogs, stones, and cuts throats. Stoning, killing with stones, publicly, is a disgrace without equal. And yet it is a compassionate act."
Fizazi was imam of the Al-Quds mosque in Hamburg in 1998-1999, where he fascinated three of the four 9-11 [2001] pilots, Mohamed Atta, Marwan Al-Shehhi and Ziad Jarrah. Last year he was arrested in Morocco and sentenced to 30 years in prison as the ideologist of the Casablanca massacres of May 16, 2003.
Fizazi was trained in Saudi Arabia, officially sanctioned by the Saudi government as an imam in Tangiers, Morocco, and subsequently sent to Europe by the Saudi monarchy to spread Islam. In Europe – specifically Hamburg – he spread the Salafist strain of Islam.
More on the cartoon affair can be found here.