Brussels Wants to Tax Antennas for Wireless Internet
From the desk of Luc Van Braekel on Thu, 2007-03-22 23:07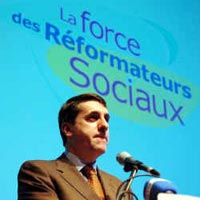 Olivier Maingain, the mayor of Sint-Lambrechts-Woluwe, one of the 19 Brussels boroughs, is planning to tax all "antennas for the transmission of data". Each antenna will be taxed a staggering 4,000 euros per year. Such antennas are used for WiFi or WLAN, i.e. wireless internet or wireless networks over relatively short distances. While the small antenna on your wireless router could theoretically be taxed, the new tax seems to target WiFi-antennas that can be seen from the outside, i.e. that are positioned on the outside of buildings. If the owner of the aerial cannot be identified the owners of the buildings have to pay the new tax.

Some Brussels boroughs are already taxing companies on the number of computer screens in their offices. The government of the Brussels Region, however, considers this tax so detrimental for business investments and for the image of the region, that it offers money to boroughs that do not levy the computer screen tax.
Sint-Lambrechts-Woluwe has 50,000 inhabitants. It is a wealthy residential neighbourhood, close to the NATO and EU headquarters, where many Eurocrats and American expats live.
Apart from being mayor of Sint-Lambrechts-Woluwe (or Woluwe-Saint-Lambert as he calls it in French), Maingain is a member of the Belgian House of Representatives and the leader of the Front des Francophones (FDF). The FDF is a party defending the linguistic rights of the French-speaking inhabitants of Brussels. It is a partner of of the governing liberal party Mouvement Réformateur (MR). Vehemently opposed to the historic Dutch (Flemish) roots of Brussels, it aims for the recognition of French as an official language in the Flemish countryside surrounding Brussels. The FDF is known for its insidious hate speech towards Flemings.