Brave Ballerina: Al-Guardian Organizes a Witch Hunt
From the desk of The Brussels Journal on Mon, 2007-01-01 18:21
A quote from al-Guardian, 1 January 2007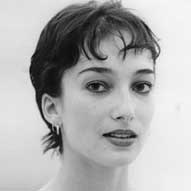 Officials from the English National Ballet [ENB] faced calls to sack one of their leading dancers yesterday after Simone Clarke defied criticism and gave a detailed interview defending her support for the British National party. Two weeks after she was named by the Guardian as a card-carrying member of the far right group, the ballerina hit out at her critics, voicing her belief that the BNP seemed to be the only party "willing to take a stand" against immigration.

[...] Clarke, 36, who will take the lead in the ENB's production of Giselle at the London Coliseum next week, said she had been called a "racist and a fascist" since her decision to join the BNP 18 months ago became public. One report claimed that following the Guardian's revelations, fellow dancers confronted her before a matinee performance of The Nutcracker. She told the Mail on Sunday: "Everything will be different now. I will be known as the BNP Ballerina. I think that will stick with me for life." But she added: "I don't regret anything. I will stay a member."

The interview has caused fresh difficulties for the ENB, which was able to deflect criticism about Clarke's BNP membership by insisting that her stance was an entirely private one. The company, which is publicly funded and is therefore obliged by the Race Relations Act of 2000 to promote good race relations, will be asked to explain how one of its highest profile employees was able to use her position as a platform for the far right party. [...]

Lee Jasper, equalities director for the mayor of London and chairman of the National Assembly Against Racism, […] called on funders and David Lammy, the arts minister, to intervene. Inayat Bunglawala, of the Muslim Council of Britain, said people had a right to their private political views but added: "This will taint the ENB in the eyes of many minority communities. Questions need to be asked about how someone in that position can be allowed to abuse that position to promote the BNP." […] Clarke's membership became public in reports by Guardian reporter Ian Cobain, who used a pseudonym to join the far right party and was quickly selected to become its central London organiser. During his seven months undercover, Clarke told him that immigration "has really got out of hand".

A quote from Tim Worstall on his blog, 1 January 2007
Ahh, we can see where this is going, can't we? If you take money from the State then you must ascribe to the ideological purities of the State? [...] It could be argued that the BNP is in fact desirous of promoting good race relations by having as little of them as possible. Not an argument I would ascribe to, to be sure, but the problem is that those doling out the cash only see one possible way of such promotion. If you don't, in your private thoughts, think like we say you should, then you don't get the cash. […]
The correct action to take is none. Or, if action must be taken by the ENB, then it should simply state that as we are a free society, one without the crime of sedition, then whatever passes for political thought in the brain of one trained since childhood to dance on tippy toe is her own business and nothing to do with them. Or any other branch of the State. Private individuals are entirely free to react (within the bounds of libel and incitement to violence) as they wish.
It's one of the basics of a free society, that we have the right to think and speak as we damn well please. It's one of the duties that we should also take the consequences. Such consequences do not include tax funded prodnoses depriving you of your living for failing to sign up to current bien pensant opinion.

H/T: Gene Miller
More on al-Guardian:
The Hidden Agenda of al-Guardian, 24 July 2005
Guarding the Guardian, 30 July 2005
Appeasing Oslo Strikes at Press, Al-Guardian Strikes at Danes, 7 February 2006