Cartoons in Egypt: Last October
From the desk of Paul Belien on Thu, 2006-02-09 10:22
While most British and American mainstream media refuse to print the cartoons "out of respect for Muslims," one of Egypt's largest papers Al Fagr printed them last October, during Ramadan.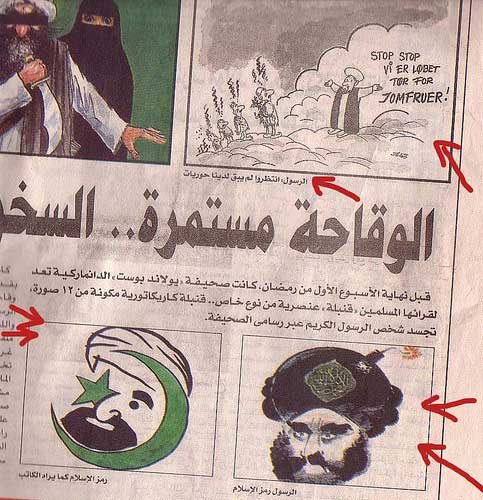 Guess what? Not a single Egyptian stormed the paper's offices to burn it down, not a single Jihadist threatened to assassinate its journalists. And not a single Egyptian embassy was torched in neighbouring countries. French supermarket chain Carrefour did not boycott Egyptian products either.
Apparently Muslim papers are allowed to do what Western papers are not: republish the Muhammad cartoons. The Egyptian blogger Sandmonkey has copies of the paper on his website.
I wonder whether the BBC and The Guardian will bring this news?